Guys! Have you heard about 4 tone colored contact lenses? I actually just came across about it when I visited
Solution Lens
. You see, they sent me an email asking if I would like to review their contact lenses and I got curious about the 4 tone colored lenses. Let's see how they fare.
(^▽^)
Product Description of Dueba Maggey Vera Brown
Diameter 14.5 mm
Water Content 38 - 42 %
Base Curve 8.6
1 Year Disposal (recommended for 4-6 months)
FDA and EU approved contact lenses
Available in Plano Only
The package was inside this brown envelope which was delivered directly to our house. This is actually the first time that I received a package with such cute stickers!
(*≧▽≦)
Anyway, I really love the contact lens case! I so love piggies! How did they know? Hehe!
ヽ(*'(●●)')ノ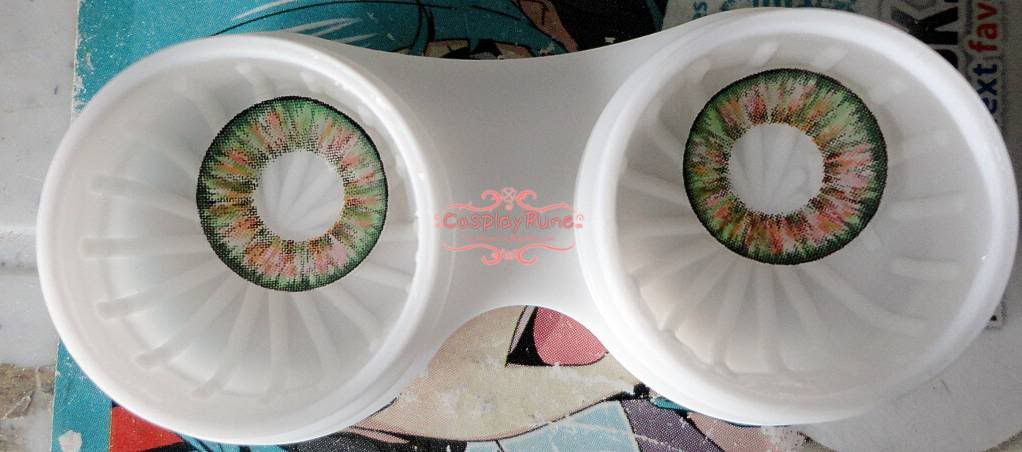 This is how the contact lens look like up close. I'm a bit disappointed coz I don't think they're not the same as the one on the
site
. This one has green hues while the one on the site has blue hues.
٩(×̯×)۶
Another thing, I asked Solution Lens what was the brand that they sent me coz the vial says 'Wonderful Eyes: Princess' instead of Dueba Maggey Vera Brown. Dueba Maggey Vera was supposed to be the vial's name I think.
(✖╭╮✖)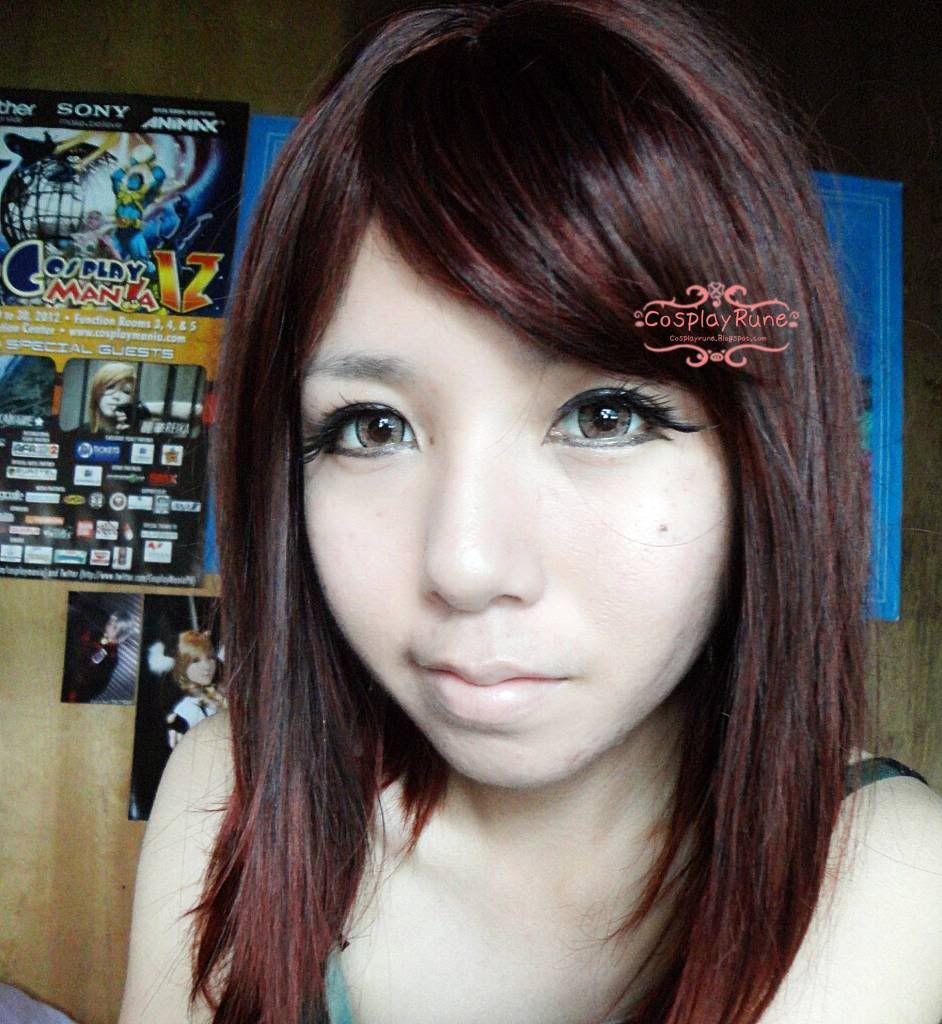 But when I wore the contact lenses, I was pleased that it looks good on my eyes! As if I have something sparkly on my eyes! Too bad that the 4 tone colors doesn't show. It looks more like greyish brown to me.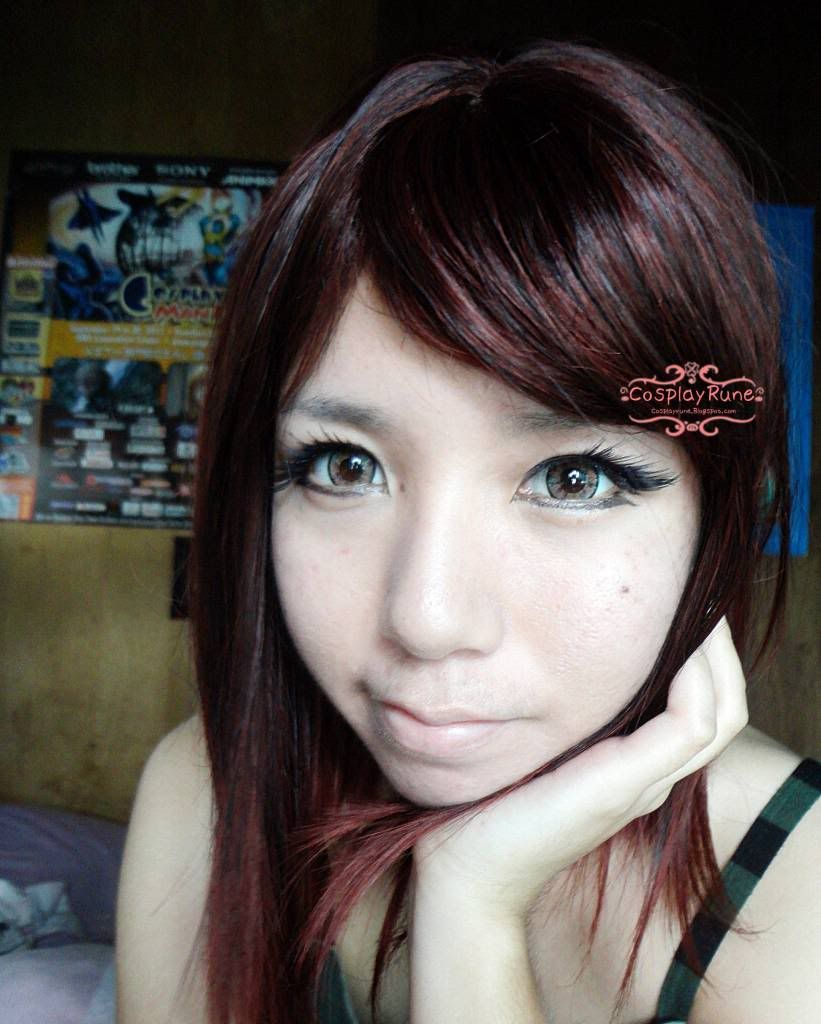 But if one looks closely, with proper lighting, you can see hints of orange and green.
This contact lenses did not interfere with my sight. The middle, uncolored area was large enough for me to see.
ヽ(´ー`)ノ
Under poor lighting, you can still see traces of green.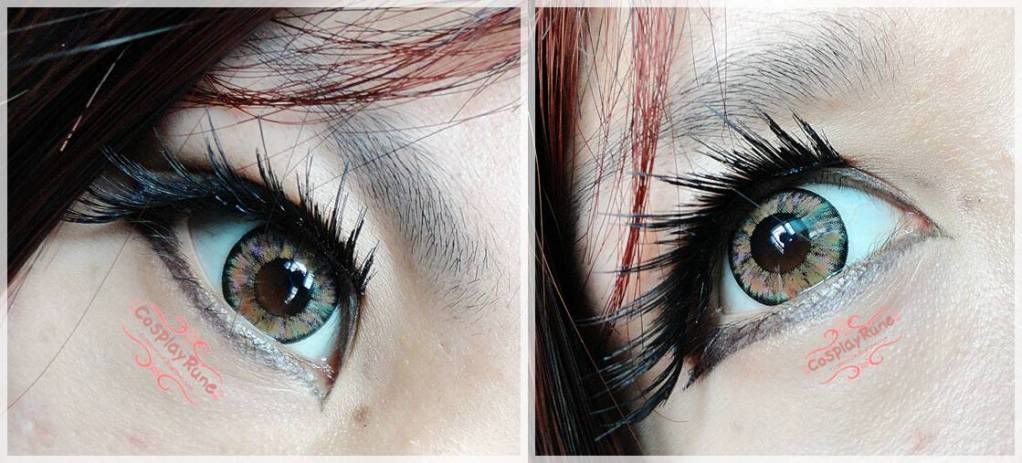 According to the site, the Dueba Maggey Vera series was inspired by the colors of spring. It uses the most advance contact lens printing technology to create a smooth 4 tone color. The colors I see are green, orange, yellow, and purple. It has a thin outer black ring.
I wore the lens for several hours and even went out while wearing it. It doesn't feel like I'm actually wearing contact lenses! I actually became worried if I was still wearing them! Haha!
ヾ(^∇^)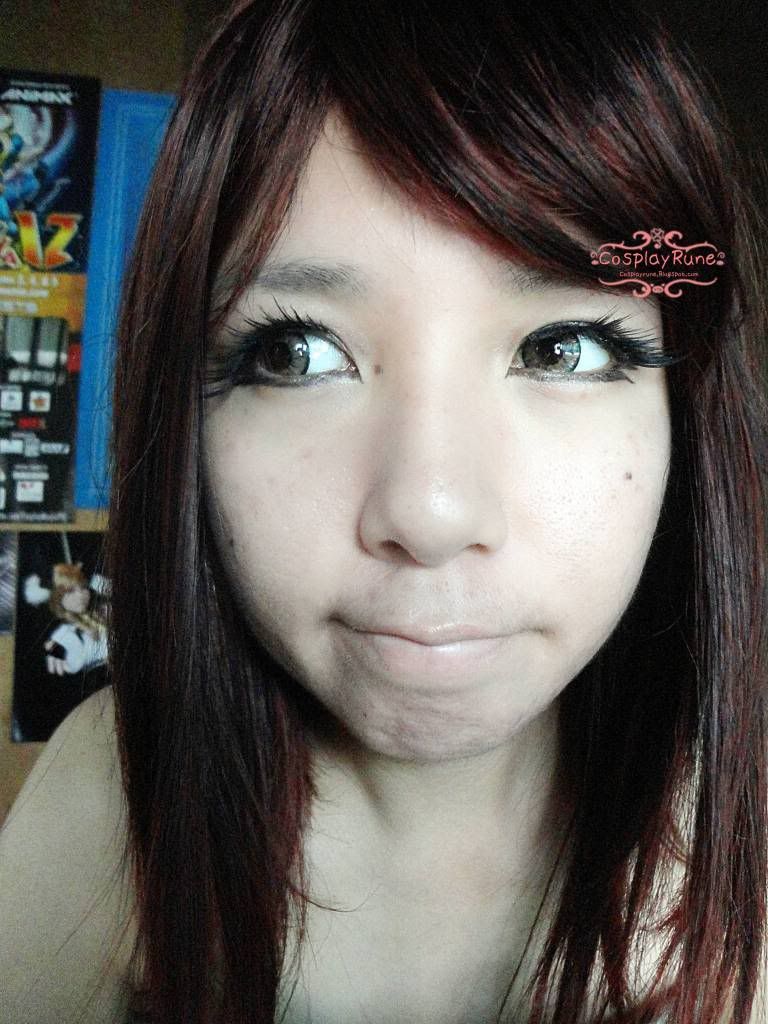 I even went to the bank and it didn't felt like my eyes were drying up coz of the ACs. But outdoors, due to to the hot, sunny weather here, it seemed unbearable.
ಥ‿ಥ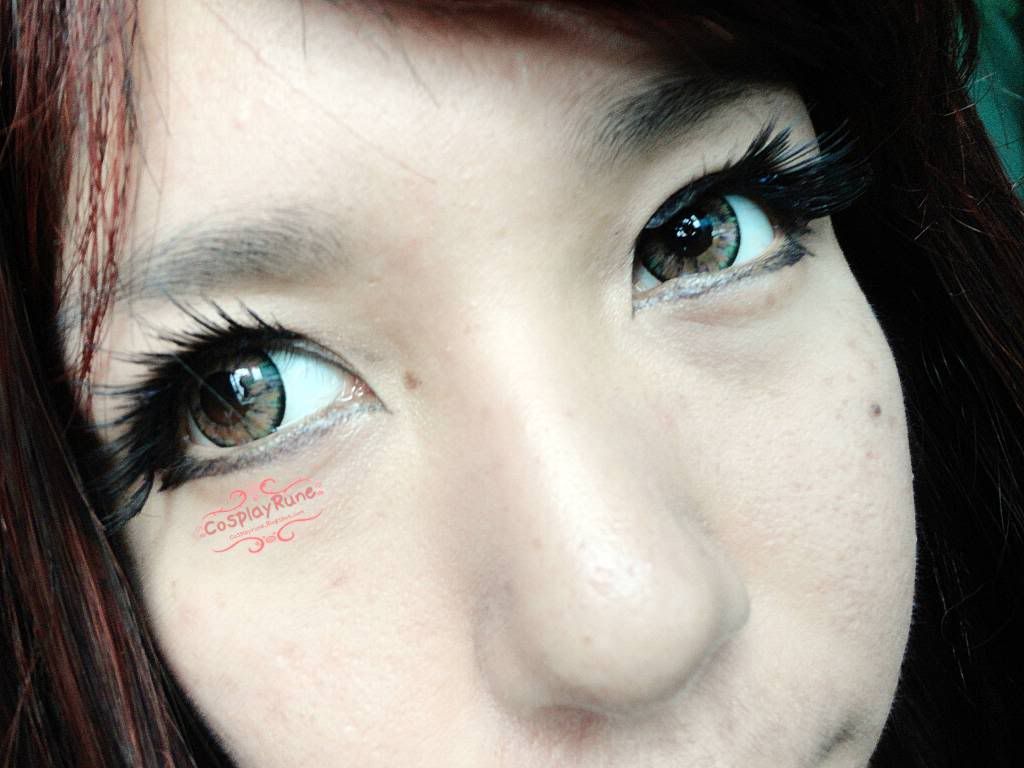 Eventhough it says that this contact lens is 14.5 mm, it seemed larger than my other 14.5 mm contact lenses. It still gave that eye enlarging effect but still perfect for natural looks.
(─‿‿─)
Would I recommend this?
Actually, I picked this contact lens coz it reminded me of the eyes of Amnesia's characters. But unfortunately, I don't think this is the perfect contact lens for cosplaying them. The colors doesn't look too obvious, plus this is the wrong color for that character I'm planning to cosplay.
( ̄◇ ̄;)
But if you want a different kind of brown contact lens, then this one is for you. You'll look like you have the bright colors of spring on your eyes, but subtle. Unfortunately, its only available in Plano.
You can buy the Dueba Maggey Vera Brown
here
for only $19.90. Shipping fee is already included! They also have a promo right now wherein if you buy 2 pairs, you'll get a third one FREE! ヾ(^∇^)
Lastly, Solution Lens has an ongoing permanent monthly giveaway where one can win a pair of contact lens of their choice! Please visit this link (http://goo.gl/uhZpY) to know more. Goodluck!
(^▽^)